Inside the UK slaughterhouse where sheep have their throats hacked at and animals are thrown
Posted on the 7th April 2017
Secret footage shot inside a Lancashire non-stun slaughterhouse shows sheep having their throats hacked at and animals being thrown. This prompted an urgent government investigation into cruelty and a slaughterman's licence was promptly withdrawn.
In its latest investigation, leading animal protection organisation Animal Aid placed hidden cameras inside the slaughter area and lairage of Malik Food Group near Burnley, Lancashire, for two days in March. On its website the company tells customers that "All our animals are…processed in the most humane and compassionate way possible, with full adherence to and exceeding all UK welfare standards at all times". However, covert footage obtained from the premises shows a different picture.
Sheep were filmed routinely having their throats repeatedly cut, as many as seven times in one case, in contravention of the law. This is thought to be as a result of the slaughterman failing to maintain a surgically sharp knife. Animals flailed and fitted, having been systematically moved unlawfully before they had enough time to lose consciousness. A slaughterman warned his colleagues when the vet was approaching on multiple occasions.
On three occasions a stockman was caught on camera deliberately picking sheep up by their fleeces and physically throwing the animals, in addition to roughly handling others. Whilst deliberately inflicting cruelty on one animal, the stockman shouts: "See ya! F**k you."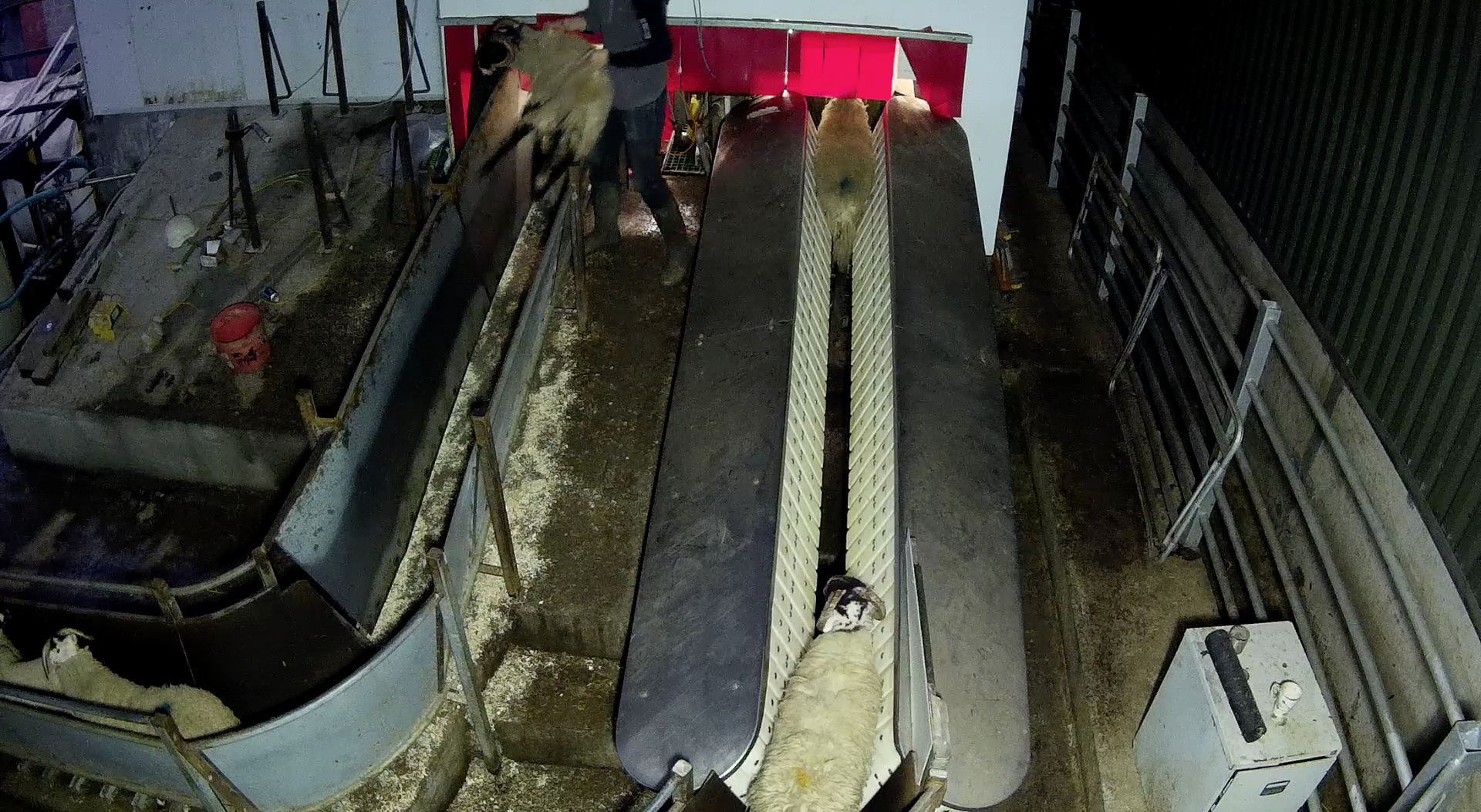 The Food Standards Agency (FSA), which regulates animal welfare in slaughterhouses, has confirmed there have been "serious non-compliances with animal welfare legislation" during its initial review of 20 minutes of the footage. In response, the Agency launched an urgent investigation, withdrawn the licence of one slaughterman and is understood to be bringing criminal proceedings.
Malik Food Group is the 12th slaughterhouse in which Animal Aid has filmed undercover since January 2009. Of the 12 slaughterhouses filmed in, 10 attempted to stun the animals before killing them. Two were Soil Association-approved, and another was accredited by the RSPCA. Evidence of lawbreaking was found in nine out of these 10 traditional 'stun' slaughterhouses. This included animals being kicked, punched in the face, given electric shocks and burnt with cigarettes.
Says Luke Steele, previous Farming and Slaughter Campaigns Manager, Animal Aid:
'Animal Aid's latest investigation inside a UK slaughterhouse has uncovered barbaric and deliberate cruelty being inflicted on animals, in horrific scenes unlike any we have ever seen before. There is no doubt that lawbreaking continues to be an inherent problem in abattoirs.'
The Outcome
The case took a frustratingly long time to come to court. Animal Aid were hugely disappointed with the sentencing, which consisted of a mixture of fines, one suspended sentence and community service. Perhaps, worst of all we were horrified to learn that none of the workers was banned from working with animals. We hope that the new sentencing bill, will provide opportunities in future for greater justice.
The Animal Aid statement on the result 
'While it is positive that this long-running case has finally concluded, we certainly do not feel that justice has been adequately served. These lenient sentences in no way reflect the gravity of the terrible suffering that was inflicted on gentle animals at the most vulnerable time of their short lives.
'It is important to emphasise that the shocking scenes we filmed at this slaughterhouse were by no means unique. We have filmed inside 15 slaughterhouses, and found lawbreaking in almost every case. Incidents filmed at other slaughterhouses include animals being beaten, kicked and even burnt with cigarettes. But even when the law is followed to the letter, slaughter can never be cruelty-free. Slaughterhouses are merciless places, where animals' lives are brutally taken from them.
'Animal Aid would urge anyone who is shocked by this case to try a cruelty-free diet. Going vegan is the single best thing we can all do to help animals, and more and more people are embracing this compassionate way of life.'
Notes for editors
Animal Aid conducted undercover filming at Malik Food Group, Dunnockshaw Farm, Dunnockshaw, Burnley, Lancashire, BB11 5PP, over two days between 2 March and 21 March 2017 inclusive.
Animal Aid has a strict investigations policy which ensures adherence to biosecurity measures, obtaining access to premises without causing any damage to property and seeking to ensure that no stress is caused to animals at sites visited.
Read Animal Aid's statement on non-stun slaughter.
Read more posts...
Celebrities help petition to ban snares reach the 50,000 signatures halfway mark
Posted 24 Jan 2022
Ask your MP to sign a new Early Day Motion to end horse slaughter in the UK
Posted 20 Jan 2022